Monmouth County Construction Company
Since being founded by Anthony Cammallere in 1980, T&K Contractors has set out to provide Monmouth, Middlesex and Ocean counties with the high quality residential and commercial construction services. Since 1980, hundreds of discerning Monmouth County homeowners have selected T&K Contractors in Freehold, NJ to execute on their home remodeling needs. Excellence in design, quality construction, professional project management, superior client service, and integrity are just some of the benefits that make T&K Contractors the Monmouth County Construction company of choice for smart homeowners. The T&K Difference also includes our impeccable reputation, our exclusive T&K Perfect Project Process, the convenience of our Design/Build Plus services, and much more. At T&K Contractors, we deliver what we promise on your home remodeling projects including bathroom remodeling, 2nd story additions, kitchen remodeling and more. You can count on our quality residential and commercial contractors.
If you are thinking of remodeling your home, you owe it to yourself to find out why T&K Contractors produces outstanding remodeling projects, as well as highly satisfied clients in Monmouth County, Middlesex County and beyond!
Our CompanySince being founded by Anthony Cammallere in 1980, T&K Contractors in NJ has set out to provide New Jersey homeowners in Monmouth, Middlesex, Mercer and Ocean Counties with the highest quality …
Learn More About Us
T&K Contractors in NJ also stands behind our work – from a home bathroom remodeling project to kitchen remodeling, room additions, and basement finishing in NJ. At T&K, not only do we provide …
Learn More
Traditional Bathroom
Transitional Kitchen 2
Kitchen Addition
Transitional Kitchen
Country French Kitchen
Traditional Exterior Renovation
Patio Reclamation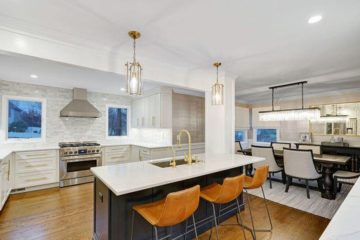 First Floor Renovation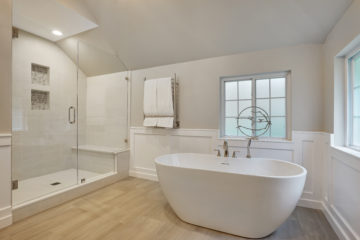 Master Bathroom Transformation
Kitchen Renovation
Kitchen 1
Kitchen 2
Bathroom 1
Bathroom 2
Bathroom 3
Interior 1
Laundry
Closet
Living Room
Living Room 2
Bedroom
Bedroom 2
Bedroom 3
Deck
Exterior 2
Exterior 3
Bathroom 4
Bathroom 5
Bathroom 6
Lighting is more than just a practical necessity in your home—it's a powerful tool to enhance ambiance, mood, and overall aesthetic. It has the incredible ability to transform spaces, create illusions of space, and highlight architectural features. For those looking to bring out the best in their homes, understanding the power of lighting is key. …
Transforming your bathroom can be one of the most satisfying remodeling projects in your home. It's not just about functionality; it's also an opportunity to create a personal oasis. Here are some inspiring ideas to consider for your bathroom remodel: Maximize Your Space No matter the size of your bathroom, optimizing space is key. …
Do you need a trusted construction company to help you with your project?
Backed by 30+ years of experience, we get the job done right the first time!
"T&K completed a total renovation of our house and the quality and service were fantastic. The project was on time and the owner and project manager communicated with us throughout the process to keep us updated on the status of the work. We will definitely be using T&K again in the future."
"I have used T&K Contractors two times in the past 15 years and have virtually customized my house, top to bottom. I am a tremendous fan of their entire operation from planning stages through completion. I was pleased to see many familiar faces 14 years after my original addition, which speaks volumes for the quality control which is so much a part of their work. Their workmen are superior and enormously easy to have around the house. They are not invasive whatsoever but very peasant when I had questions and/or any concerns. My house was cleaned nightly before the workmen finished for the day which offered clean work areas and peace of mind. I would recommend them for any project, small or large. They work quickly, efficiently, and stand behind their work 100 percent."
"We are extremely satisfied with our remodel. You all were wonderful throughout the entire process. We can't thank you enough. I will miss my daily 'Christine' call! They were very enjoyable!!"
Next
Previous