5 Home Remodeling Ideas from T&K Contractors.
It's been a tough winter, for sure. But the days are getting longer; Daylight Saving Time will even be here soon. With warmer weather also on its way, you'll soon be feeling that urge to tackle some spring cleaning. This year, why not go a step further and do some spring remodeling to really make your home shine?
#1 Go for an excellent exterior
Now's a great time to repair roofing, gutters and repaint trim that may have been damaged during the rough winter we had this year.  Our handyman and small projects division, HomeWorks, can handle every task on your list.  Or, think bigger: add a relaxing, shaded front porch, install energy efficient doors or windows, or build a backyard deck with an outdoor kitchen that'll be the perfect spot for entertaining each summer.
#2 Expand your interiors
We hear it all the time – great neighborhood, great neighbors, a house that's too small!  Give yourself some elbow room with a beautiful one-level or two-level addition to your home. We excel at innovative design, so your new space will blend in naturally with your existing home style.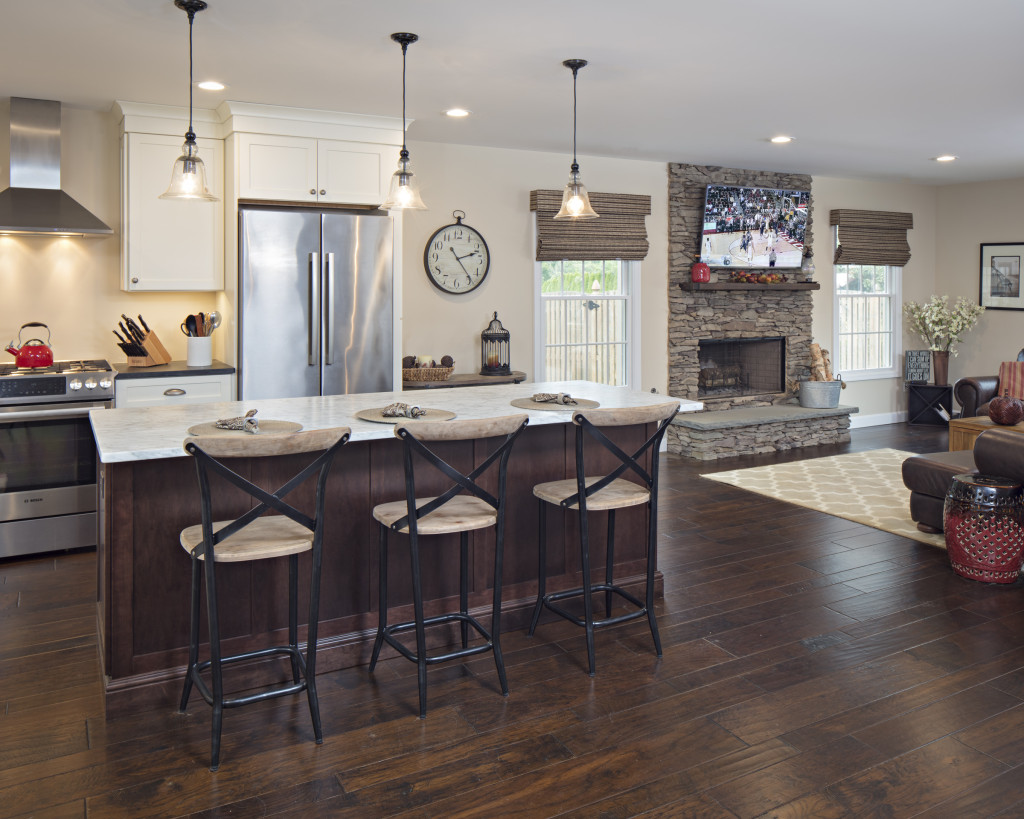 #3 Lighten the atmosphere
If your older home is dark and boxy, we can remove and reposition walls to create a better flow and a more open feel for your home. We can also add energy efficient windows to brighten up the space. You'll not only appreciate the changes when you entertain guests, but you'll notice the difference in the way a lighter, brighter home makes you feel every day.
#4 Embrace the 21st century
With a phone, tablet or computer, today's many smart home innovations allow you to connect, monitor and control multiple systems and appliances from wherever you are. Control your interior and exterior lights and thermostat. Close the garage door or window shades. Preheat your oven while you're driving home and have a refrigerator that reminds you when you're out of milk. Updating your home will not only make it more enjoyable to live in but will increase its perceived value as well.
#5 Recapture unused space
We've helped our clients transform attics into extra bedrooms, home offices or hobby rooms and transform basements into game rooms, exercise rooms, or home theaters.  There's no limit to what we can do with the unused space in your home and we're eager to share our ideas with you!
Don't let another year go by, living in a home you don't absolutely love. Spring into action and call us today.