As you're preparing holiday meals, entertaining, and hosting family from out of town, it's the perfect time to think about what you wish you could change about the way your kitchen looks, feels, and functions. The kitchen is more than just a place for cooking. Many families prefer a more casual way of entertaining, with friends chatting in the kitchen while sipping wine or sampling hors d'oeuvres. And in our daily lives, family members gather in the kitchen in the morning, getting ready for their day, while evenings might find kids doing their homework.
Conventional kitchen designs are often inadequate, but with a little bit of inspiration, kitchens can be redesigned and remodeled to better fit their multiple uses, including entertaining.
Laying It All Out
In a kitchen that's used for both cooking and entertaining, the layout should allow smooth traffic patterns and make it possible for more than one person to work at a time. Family or friends who are not helping out will feel more comfortable gathering in a kitchen if there is enough space outside of the work area for them to relax without being in the way. A welcoming floor plan that is open to the family room will allow kitchen traffic to flow easily in and around the space.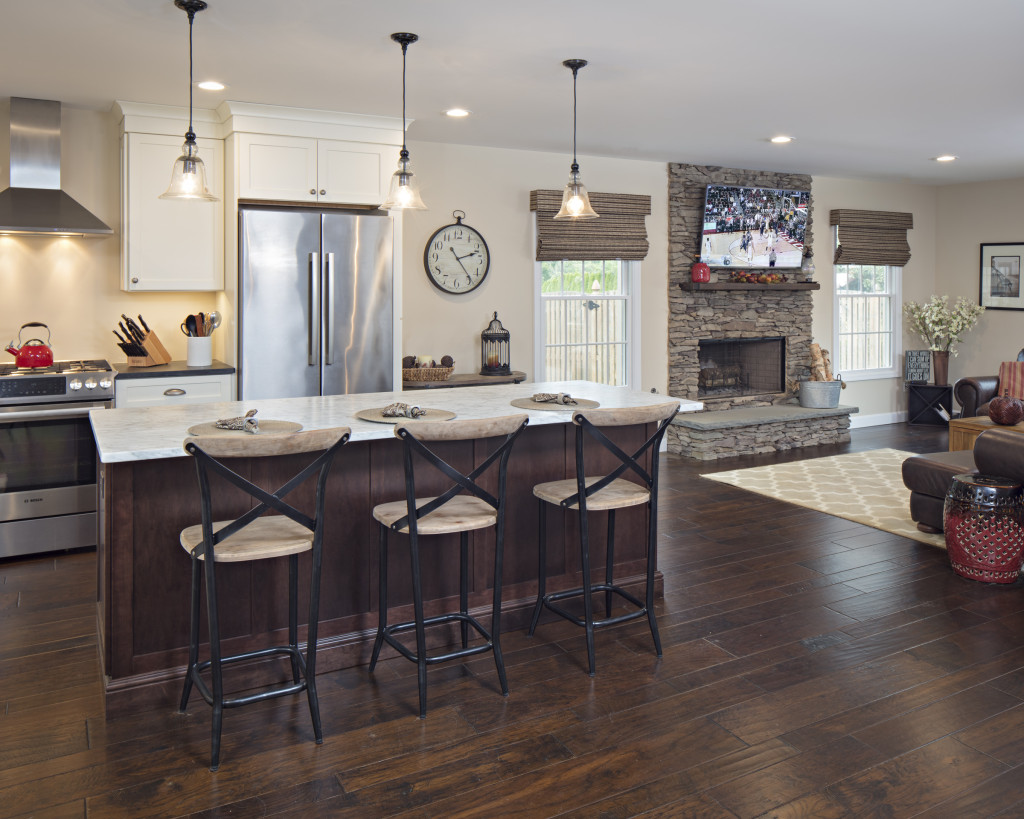 One of the most prevalent structural frameworks in kitchen design is the 'work triangle,' which is comprised of the space from the range to the refrigerator and the sink. Most of the work happens at these three places, and it is important for them to be situated with elbow room but close enough to save steps. Another option that's seen today is the kitchen designed with stations, like restaurant kitchens, with a prep station, a hot station, a clean-up station, and even computer station.
A Natural Gathering Spot
An important design element is the island, which can play a big part in creating comfortable places for non-cooks to socialize in the kitchen. Island options include bar-height seating at stools, a nook with a bench and upholstered chairs, or a convenient spot to serve food buffet-style. And it's possible to have a dual-height island with a lower level for food prep and a higher level for seating or serving.
The Butler's Pantry
A valuable addition when you're entertaining is a butler's pantry. With extra cabinets, counters, sink and an extra dishwasher or small refrigerator, a butler's pantry provides a perfect area for you to stage foods for serving. Everything from appetizer platters to coffee cups can be set up there, and the extra counter space helps when clearing dirty dishes. Even a small butler's pantry can make an enormous difference in the feel and functionality of your new kitchen.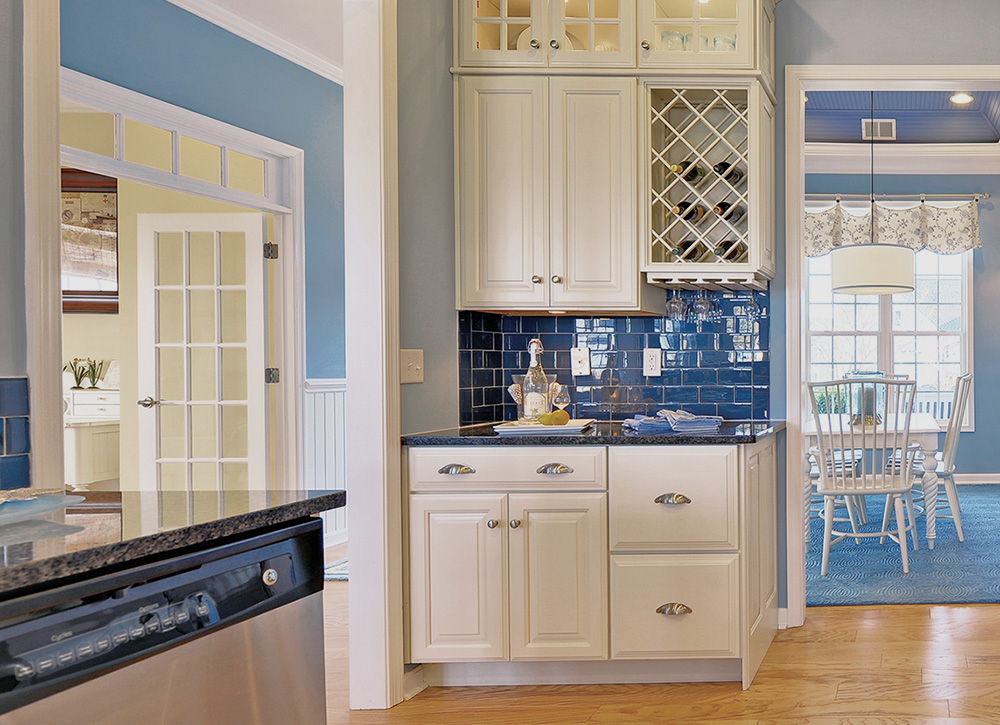 Don't Go It Alone
Kitchen remodels, while rewarding, can be challenging to plan with so many factors to consider. That's why we're here! With our creativity, experience and design expertise, we can explain your options and make recommendations you may not have even considered to ensure you're getting everything you want and need from your beautiful new kitchen.