You love your home's location and neighborhood, but the house no longer meets your needs and it looks and feels outdated. What do you do? You can move, but moving has many hidden costs and risks. You could tear down the house to the foundation and build a new home in its place, but that is a huge undertaking. So, is there another option? Many times, a whole-house remodel is by far the best solution. There are two general types of "whole-house" project approaches (and many variations in between).
Whole-House Updates
In this case, your home layout and size are fine, but the house is older and needs major work, so it doesn't fall into disrepair. It may need electrical upgrades to bring it up to speed for a 21st century lifestyle. Or the house might just be tired-looking and out of style with today's trends. This is where a whole-house update is appropriate.
The project can leave all the walls, windows and appliances in the same locations, but focus on style updates to the kitchen with new cabinets, counters and flooring, updating the bathrooms with new tile and fixtures, and perhaps finishing the basement to give you more storage and living space. You can also restore the exterior of your home to its original beauty – but updated and with better insulation, longer lasting, low-maintenance materials and energy-saving heating and cooling systems.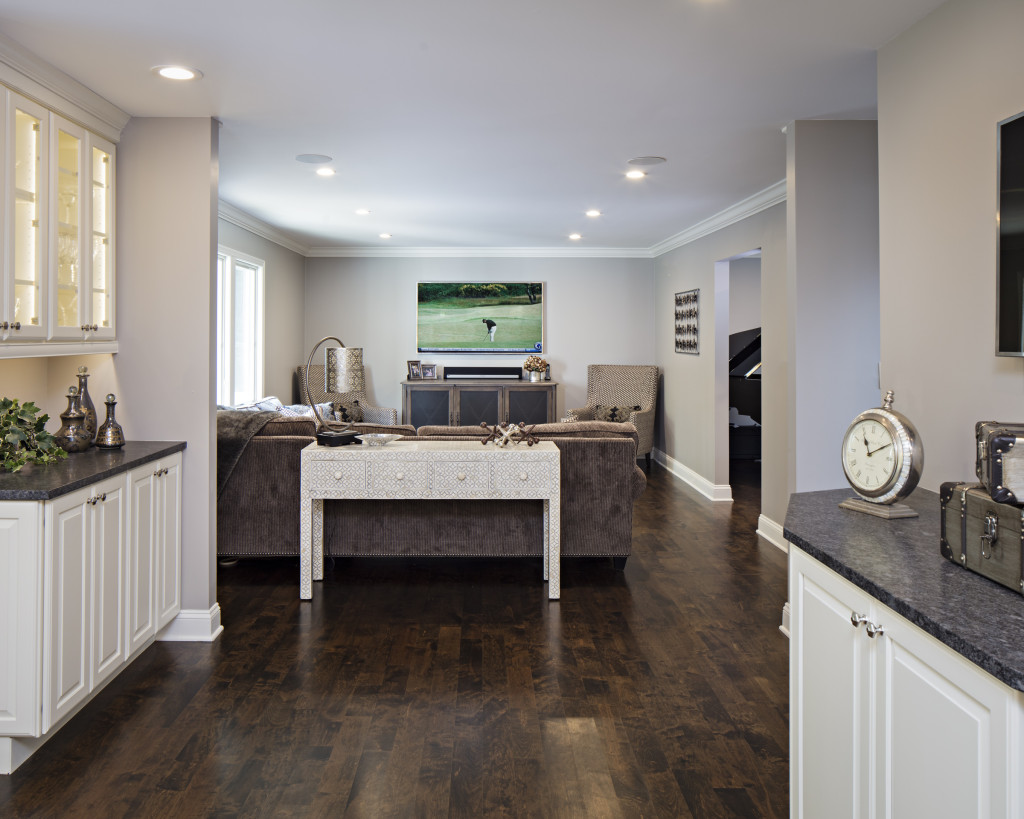 Whole-House Remodeling
If the home's layout does not work for you anymore, the basic structure can be used to remodel the house into the home you need today. This is what is meant when a house is said to have "good bones." You can make the home larger with an addition, reconfigure the layout of rooms, move the location of kitchen appliances and bathroom fixtures, and change the look a little or dramatically. You can tear down walls, open up spaces, upgrade your wiring, heating and cooling systems, make your home greener, more energy-efficient and healthier to live in, and more.
Because you are keeping the basic framework of your existing home, the cost of a whole-house remodel is much less than tearing down and starting all over. In some cases remodeling allows you to do things that you may not be able to do if you were to build a new home – because of how zoning, building codes, and grandfathering of major-remodeled homes are handled in certain jurisdictions.
Select Wisely
Whole-house projects are more complex than other types of single-room remodeling projects, such as a kitchen remodel or a bathroom update. You need to make sure that you don't trust a project like this to just any remodeler, one who has no experience with major, multi-room remodeling projects. Whole-house projects take more know-how, better planning and more project management than other, smaller types of remodeling projects.
If you are trying to figure out if you should move, rebuild, update several rooms or remodel and reconfigure your entire home, please give us a call. We have the experience to help you determine the pros and cons of each approach and explore with you some of the possible solutions.